Meet The Governors
Who We Are
Name

Term

Appointed by

Responsibilities

Register of Interests

Attendance Sep 2018 - Jul 2019

Carl Atkinson

1/9/2017 – 31/8/2021

Co-opted, appointed by governors.

Disadvantaged Pupils, Data

Director – Millfield (SW), WEST Academy Trust.

Daughter – Teacher at Old Priory.

5/5

Justine Mason

Appointed by Governors

Partner – Employee of WEST

5/5

Jon Goulder

1/9/2017 – 31/8/2021

Parent Governor, Elected by Parents.

SEND/Supportive Education, PE, IT, Computing & Technology

Children at Heles School.

5/5

Phil Jenkins

1/9/2017 – 31/8/2021

Staff Governor, Elected by Staff.

None Declared

4/5

Vacancy

Parent Governor, Elected by Parents.

Nick Evans

1/9/2017 – 31/8/2021

Co-opted, appointed by governors.

Safeguarding

Governor at St Mary's Priory Schools

5/5

Ian Brokenshire

1/9/2017 – 31/8/2021

Co-opted, appointed by governors.

Lead Finance Governor

Partner - KPMG

3/5

Pro. Steven Hill

1/9/2017 – 31/8/2021

Co-opted, appointed by governors.

Science, Geography

None Declared.

4/5

Julie Widdecombe -

1/9/2017 – 31/8/2021

Parent Governor, Elected by Parents.

Science

None Declared.

3/5

Lisa Agnew

25/04/2019 – 24/04/2023

Co-opted, appointed by governors.

Employee – Boringdon Primary, Co. Sec – future First Financial Solutions Ltd. Trustee – Plym Academy Trust.

2/2

Raegan Leather

25/06/2019 – 24/06/2023

Co-opted, appointed by governors.

Employee – Woolcombe Yonge Solicitors.

N/A

Rod Else

1/9/2017 – 31/8/2021

Parent Governor, Elected by Parents.

Post 16

Child at Heles School.

3/5

Caroline King

01/2020 - 01/2024

Support Staff Governor, Elected by Staff members

None Declared

Lewis Garforth
01/03/2020 - 01/03/2024
Teaching Staff Governor, Elected by Staff Members
None declared
Former Governors
| | | | | |
| --- | --- | --- | --- | --- |
| Matt Bloomfield | 1/9/2017 - 31/12/2019 | Co-opted, appointed by governors | Director at Hyduration Ltd, Immatinations Ltd. Governor at Devonport High School for Girls, Ernesettle Community School. Director - St Barnabas MAT, Director at Inspire MAT. Board member at Young Enterprise South West | 0/2 |
| Tina Hunt | 1/9/2017 – 31/8/2019 | Parent Governor, Elected by Parents. | None Declared. | 2/5 |
| Michelle Ryder | 01/01/2020 | Support Staff Governor, Elected by Staff Members | None declared | 2/5 |
If you wish to contact the Governing Body, please do so by emailing the clerk to the Governing Body, Nick Rich, on nickrichclerking@virginmedia.com, or by sending correspondence to Hele's school as per the contact details found here, F.A.O Carl Atkinson.
Governors Pen Pictures:
Carl Atkinson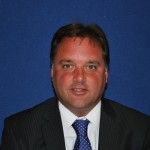 I have been a Governor at Hele's School for in excess of 16 years, initially Chairing the Finance Committee before being invited to Chair the Full Governing Body. I have fulfilled this role over the last 9 years overseeing the retirement of two Principal's and welcoming the current Principal into her role. In my working capacity, I have been Director of my own Limited Company since 2006 operating within the Financial Services sector, a sector in which I have committed some 30 years of my lifetime, primarily in management roles! My two children were both educated at Hele's School and thanks to the wonderful learning environment coupled together with the excellence in education that they both received, my wife and are delighted to see both forging strongly forwards in their respective lives in their different career pathways.
When my children completed their time at Hele's School, I became passionate around trying to ensure that all children who attended the school, whatever ability, were best prepared for their life ahead by the school in the same manner as I believed that my children were and in Chairing the Governing Body my drive is to align the Governing Body to the Management, staff and students of the school in delivering this outcome collectively resulting in an outstanding educational experience for all in the ever changing face of the Education Sector.
In my leisure time I am a keen golfer and a Plymouth Argyle 125 Founder Member and Season Ticket holder.
Jon Goulder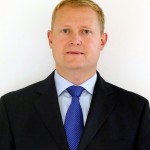 I have been Parent Governor at Hele's School, Plympton since October 2014 and am Vice-Chair of Governors since September 2015. I became an executive member of Plymouth Association of Governors in December 2015. I became involved in Governance after leaving the Royal Navy in 2015. I have always been keen to contribute to my community and leaving the RN meant I was able to fully commit to doing this instead of being on the fringes. I am passionate about ensuring schools provide the best possible experience for all pupils and staff, whatever their background, needs and aspirations. Being actively involved in Governance gives me a real opportunity to support and influence this. My long career in the services has given me the leadership, management and communication skills to be able to identify solutions to the strategic needs of the school as well as being able to understand how strategic decisions made as a Governor influence the day to day running of the school and ultimately benefit pupils outcomes.
Outside of Governance I regularly support the RN section of Hele's Combined Cadet Force and am a member of the Royal Naval Reserves. Additionally I am an active member of Plympton Cricket Club as manager for the U15 team, scorer, umpire, committee member as well as making the occasional appearance for the third and Sunday teams.
Justine Mason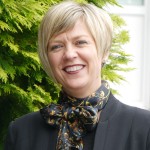 I have been a part of Hele's School since January 2003, when I moved back to the southwest from 'up north' to take up the role of Deputy Principal at Hele's School. Prior to that I had experience in two large community secondary schools in Manchester and Stockport in a variety of roles, including Head of Geography, Head of Humanities, Assistant Principal and Deputy Principal.
As much as I love Manchester (and particularly the blue side of the city, given I am an avid Manchester City FC fan) the pull of the westcountry was just too great after 9 years 'in exile'; being Plymouth born and bred, and with extensive family ties still in the City, it was always my intention to return back to the place that I've always considered to be my home. I can honestly say I have never once regretted that decision!
The greatest moment of my career to date was when I was appointed as the first ever female Principal of Hele's School in September 2015; a role I take very seriously and am incredibly proud of. My philosophy is simple; dream big, aim high, work hard. A strong team ethic and a shared commitment to work together so we may offer our young people and the community we serve the very best educational opportunities drives all that I do. I am deeply committed to school improvement and have an ambition, indeed an expectation, that everyone associated with Hele's should aspire to be the very best that we can be. It's a tough job at times, but I genuinely love my job and come to work each day with a smile on my face and an excitement about working with such wonderful young people and staff.
Ian Brokenshire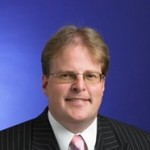 Ian is Senior Partner of KPMG in the South West.
Ian has 28 years of experience at KPMG, successfully advising clients achieve their strategic ambitions.
Ian has previously been a governor at City College Plymouth and advisor to Plymouth University.
He has sat on the South West leadership team of Business in the Community and is a Board member of Plymouth Area Business Council.
Ian was Vice Chair of Plymouth Chamber of Commerce.
Rod Else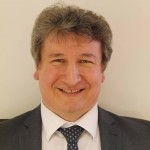 My name is Rod Else, I have lived in Plympton St Maurice with my wife Linda and son James for the last 6 years.
James joined Hele's in 2012, and I was immediately impressed with the profound sense of community in the school, which I believe balances provision of a challenging, progressive education with traditional values, which I hold very dear.
In summer 2015 I was delighted to be elected as parent governor for the school, offering up my experience in contract management and data quality evaluation as skills that may be valuable to the wider governance team.
I have found the role hugely enjoyable, challenging and ceaselessly developmental.
Away from governance I have worked for Land Registry for over 25 years; initially as a technician in Stevenage, before joining the central survey and mapping section in Lincoln's Inn Fields, London where I worked for nearly 10 years.
I arrived in Plymouth in 2010 and have recently taken up a new post, managing all aspects of data quality for the organisation – I am extremely grateful for Land Registry's on going support and encouragement in my role as a governor.
In my leisure time I am a huge lover of rugby union. After reluctantly 'hanging up' my boots after 30 uninterrupted seasons, I now enjoy regular visits to Plymouth Albion and will grab every opportunity to watch 'the big boys' at Exeter, Cardiff or Twickenham.
Steve Hill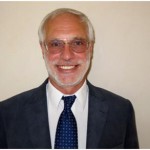 I have been a Governor at Heles School since 2004. I am employed at the University of Plymouth and hold the posts of Professor of Analytical Chemistry and Associate Dean in the Faculty of Science and Engineering. Over the years. I have held numerous management positions including Head of Department, Associate Dean for Learning and Teaching, and Academic Director of the University Diving and Marine Centre. I am also currently the Director of the Doctoral Training Centre for Earth and Environmental Sciences. I am passionate about education and providing appropriate opportunities for all learners – regardless of age and background. My research and teaching activities have varied over the years, but at presently focus mainly on environmental issues, often with an international dimension.
Phil Jenkins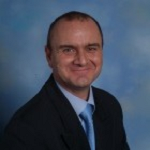 My name is Phil Jenkins; I have lived and worked in Plympton for nineteen years. I started teaching in 1992 and have taught in Hastings, Basingstoke and Winchester, before moving to Plympton and Hele's school where I have taught Technology since January 1998.
I have been a Staff governor at Hele's School since November 2014. After nineteen years at the school I feel that I have a very good understanding of the school, its pupils and teaching staff and the local and wider community it serves.
I have always believed that education should be fun, exciting and relevant with every day presenting a new challenge. Only then as teachers can we truly develop the young people we have in our care, and allow them to achieve their full potential during their education and then in adult life.
I have always had a passion for making and drawing things, I have a degree in Industrial Design and it was while working for an educational company on work experience that I found a passion for education and passing on my knowledge and experience to younger people. I firmly believe that we never stop learning 'every days a school day', three years ago I was asked if I would like to learn to teach Maths and jumped at the chance, I then spent one afternoon every other week and many many evenings and weekends putting myself through a Maths teaching qualification which I am happy to say I passed with distinction. It was during this time that I realised the amount of honest support that was available to me right across the school with encouragement from colleagues and help and advice from the Maths department. I am now trying to teach myself a number of programming languages as I see that this is one aspect of Technology that as a nation we have ignored and personally I would like to share this knowledge with pupils through robotics.
I believe in Hele's School, both of my children attend, they were given the choice of going to one of the cities Grammar schools but both declined and elected to stay in Plympton, my daughter in particular has blossomed at Hele's as it has the right sort of nurturing environment. My wife teaches music at Woodford so as a family we feel strongly bound to the education and progression of pupils in Plympton from year 1 right through to year 13.
Julie Widdicombe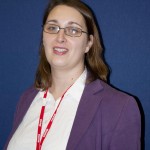 I've had the privilege of being a Governor for 4 years and really enjoy the challenges of the role. I was previously a Science teacher (with some of that time at Hele's) and have always held the school in high regard, not only for its academic rigour but because Hele's students are happy and well rounded individuals. My eldest daughter has very recently left Hele's and my second daughter is in year 8. No doubt my youngest will also become one of the future alumni!
I left teaching after 16 years and went back to University to study Operating Department Practice. I am a big advocate of lifelong learning and feel that Hele's gives students the growth mindset necessary to succeed. I work in a local hospital as an Anaesthetic ODP and although my job and my Governor roles seem very different there are some important similarities. I have to speak up, ask questions and manage change in a sometimes challenging environment!
Outside of work I am also involved in AFC Plympton. Both my youngest daughters play for their teams and I'm also on the Social Committee. When not standing on the sidelines or working I enjoy swimming, reading and Pilates.
Nick Evans – Awaiting Pen Picture
Lisa Agnew - Awaiting Pen Picture
Raegan Leather - Awaiting Pen Picture
Lewis Garforth - Awaiting Pen Picture
Caroline King - Awaiting Pen Picture