Proud to be me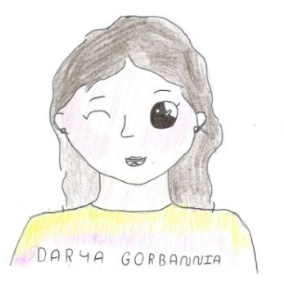 Let's talk about the world. The amazing planet that we live on. About humans. We are all unique and all from amazing and such diverse cultures. Sometimes, we find it hard to express ourselves with all this pressure to fit in. Except the point is, it's physically impossible to be the same.
There's no point in pretending to be someone you're not. Embrace your inner self, embrace your inner culture and embrace your inner feelings. Express your thoughts, feelings and opinions through art, dance, clothes. If you think something is not right, stand up for what you believe in! Even adults make mistakes.
Think about it. Imagine yourselves in a place where people look down upon you. Where people don't want you to be educated. Where people make you follow these inhumane rules. These things are all happening in so many countries right now: Iran (#stopexecutionsiniran), Ukraine, Russia, North Korea, Afghanistan, Pakistan and so many more. These people are forced to face sexism, sexual abuse, racism and homophobia every day.
Every time you think about how horrible your day has been, think about theirs. Think about the people who come from Syria, who fall overboard during the crossing to freedom. Think about the people who are being shot to death for protesting. Think about the slave trade which happened fairly recently and went on for approximately 300 yrs.
Why are we doing this to each other? We are all human. Accept one another. Live peacefully. And never forget to stay proud.
What would you have if you wrote on a piece of paper why you are proud to be you?
I am proud to be half Iranian, 1/4 Jewish and 1/4 English. I am proud to be a girl. I am proud to live in a country where I am allowed to sing, dance and act. I am a proud human being. I am proud to be a part of team Hele's. I am proud to be me.
By Darya Ghorbannia