Forever FAME.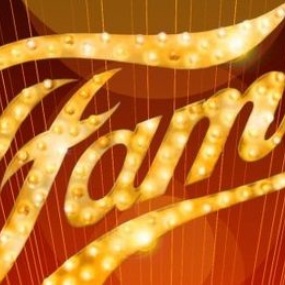 On the 2nd of February 2023, some of the team and I had the privilege of being able to witness a rehearsal of the upcoming school production, Fame!
As we stepped into the room, we could feel the buzz that was bouncing off every actor. Even before the scenes began the spirit and excitement was real.
There were many young talents from all different aspects of the arts. There were dancers stretching, singers warming their vocals, and many actors going over their lines. This felt like a very professional environment, and we were honoured to be a part of it.
The director and Head of Drama, Mr. Jones, made the decision to run through some songs first. We were amazed by the involvement of staff during the run-throughs. It was fantastic as they displayed their singing talent during the demonstrations. We also caught a sneak peak of a breakdancing Miss Locke! We loved the one-to-one student work, making sure that everyone knew what they were doing.
We were impressed by beautiful voices during the solo songs, notably the characters Tyrone, Serina and Carmen.
There were also younger actors who starred in this production, highlighting their talents, and proving themselves as worthy for main roles too.
Our newspaper's own Grace Middleton, a year eight, played the role of Lambchops exceptionally.
Again, one of our writers, Darya Ghorbannia, played Carmen to a remarkably high standard and blew our socks off with her flamenco dancing!
As suggested previously, there are so many different age groups taking part in Fame. It is wonderful to see the year sevens contrasting with the lead roles in sixth form, wondering who will go on to be stars like them. The whole cast shows the value of togetherness and acceptance: everyone can be part of a production.
The scenes that we watched were certainly adult themed, but this only adds to the realistic and touching moments that give Fame its own glow.
We hope that you enjoy Hele's school production of Fame. We certainly did!
I wanna live forever! I wanna learn how to fly, Fame!
Written by Alice Shelley (Chief editor) – Hear from Hele's
Emma Bagshaw - Local current events.