Six Weeks of Sport ⚽🏀🎾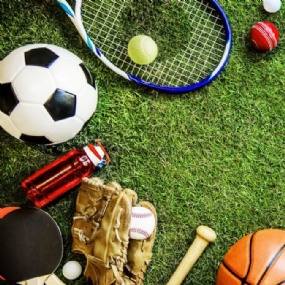 Six Weeks of Sport
By Josh Dyke
Hello and welcome to the second edition of Six Weeks of Sport where I, your writer Josh Dyke, keep you updated on all the latest news in sport over the last term. Let's get into it!
First up is Roland Garros, a tennis tournament in France that makes up one of the four major tournaments or 'Grand Slams'. Soon to follow are the Australian Open, American Open and of course Wimbledon. This year for the men's, it was won by Novak Djokovic of Serbia in an intense and close game against Casper Ruud of Norway. The results were 7-6 6-3 7-5 - making Djokovic officially the man with the most Grand Slams and just one Grand Slam away from equalling Margaret Court's all-time record of 24. For the women's, it was Iga Światek of Poland who won against Karolina Muchová of Czechia. An up and down game which eventually ended in 6-2 5-7 6-4, allowing Światek to defend her title.
Next up we have football where Manchester City won absolutely everything there was to win. They won the Premier League, FA cup and Champion's league all in one season. An incredible accomplishment by Pep Guardiola and all the players. An amazing feat only ever completed by the 1999 Manchester United team under the command of the legendary Alex Ferguson.
Last up is the England vs Australia test match cricket, or more commonly known as The Ashes. England lost the First match by two wickets, a fair and hard game played at Edgbaston; the second test match however, caused a bit of controversy. It was at Lords, the birthplace and "home" of cricket where England lost by 43 runs. The controversy comes from the reason we lost. Johnny Bairstow, one of England's all-rounders, was stumped for stepping out of his crease (the safe zone in cricket) to set a divit in the ground so he knew where his middle stump was. Usually, out of respect the opposition would allow him to do that without bowling him out - we even let the Aussies do it. But in an unsportsmanlike display, Alex Carey of Australia stumped him and Pat Cummins; the Australian captain refused to withdraw the appeal. This was well within the rules, and he was well within his rights, but it was an ultimate disrespect to the England team and 'not in the spirit of the game'. Australia was eventually booed off the pitch in the end but victorious regardless. Stewart Broad was heard to have gone up to the wicket keeper and said, "That is all you will be remembered for, that." This serves as a reminder to us all about how holding sportsmanship and respect is key to any game and life.