Year 12 and 13 Parents' Evening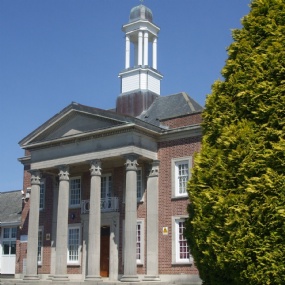 Dear Parent/Carer,

YEAR 12 AND 13 SUBJECT PARENTS' EVENING:
Wednesday 22nd January 4.00 – 7.00 pm.
I would like to extend a warm invitation to you to attend the Year 12 and 13 Subject Parents' Evening, at which you will have an opportunity to discuss your child's progress with subject teachers.

We use an online appointment system to make the booking process easy and convenient for you; you choose which teachers to meet and your preferred appointment times and details of confirmed appointments will then be emailed to you.

Please click on the link on the Hele's School website (under the 'Parents' tab) or alternatively visit https://heles.parentseveningsystem.co.uk to book your appointments. If you do not have access to the Internet, please contact the School Reception and staff will be happy to add appointments on your behalf.
Staff will do their best to adhere to the appointment times allocated, but it would help the smooth running of the evening if you could bear in mind the following points:

• We allocate five minutes per appointment. If your discussion is likely to overrun significantly, please arrange another time to continue your talk with the teacher.
• Pastoral Leaders and Form Tutors are also Subject Teachers. This evening is designed to consider students' progress in their academic lessons. If you wish to discuss a problem or situation that is not directly related to your son/daughter's work, we would prefer you to make an appointment with a member of the Post 16 Pastoral Team or Form Tutor to meet at another time.

I hope that you will be able to attend the Parents' Evening, and teaching staff look forward to meeting you on the 22nd of January.
Yours faithfully

Mr K Fonseca
Assistant Principal