Sustainable Gifts Christmas Fair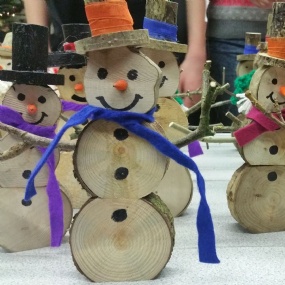 A DATE FOR YOUR DIARY: YEAR 7 SUSTAINABLE GIFTS CHRISTMAS FAIR
TUESDAY 11TH DECEMBER 5.30-6.30 P.M. (HELE'S SCHOOL – MAIN HALL)
This term, Year 7 students will begin working very hard on creating high quality sustainable Christmas gifts that could be sold at a real Christmas Fair. All of the students have created separate businesses, and everyone has taken on a specific role. The school will have invested £1 in each student and they will pool their money to come up with the best products available.
Possible gifts are being researched and we have encouraged the students to make a range of gifts and as many as they can. The actual making of the gifts will take place in tutor time, during PD lessons and at home – so any help you could offer would be fantastic!
We would like to invite you to the Christmas Fair where you will have the opportunity to see the gifts your child and others have created and to purchase as much (or as little!) as you want. The business with the most sales will win a prize as will the best team workers. There are also tutor group prizes available. All profits will go to a nominated charity once their £1 has been repaid.
Last year, this was a huge success with hundreds of adults visiting the Year 7 Christmas Fair. Over £1800 was raised for charity, with many students and parents commenting that this was one of the highlights of the school year.
In terms of practicalities, all students are required to take part and to support the event. All students will need to turn up at the main hall for 4.30 p.m., in order to set up for the start at 5.30 p.m. As this is quite soon after the final bell, we will be offering the chance for students to stay behind after school to watch a Christmas DVD in the Studio until the main hall is ready.
Finally, could I also make a plea to bring as much change as possible as we may not have enough money floats for 210 students!
Your support in this event is invaluable and we look forward to seeing you.
Many thanks,
Dave Clemow