SEND Parent Group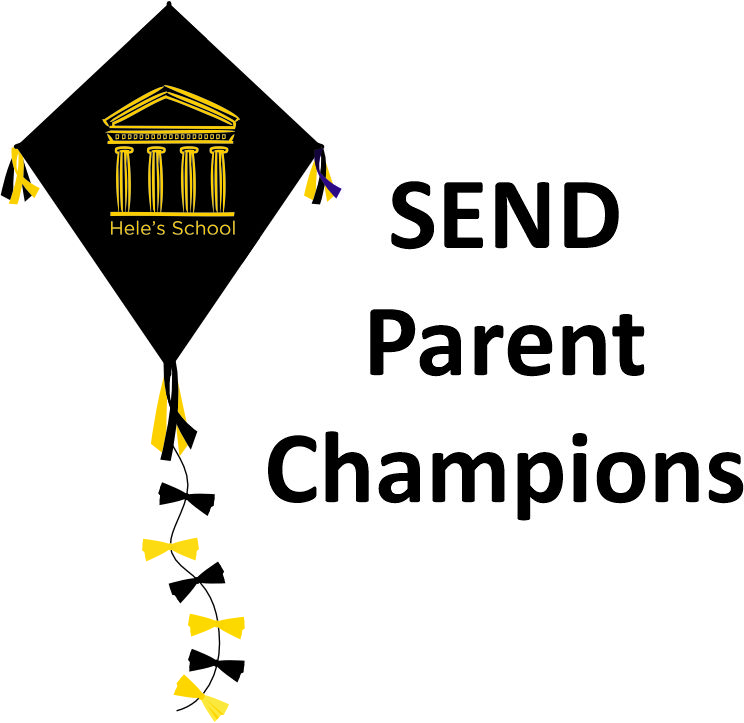 Hele's School SEND Parent group believe that every child should have the opportunity to learn and grow alongside their peers optimising their own strengths, enabling them to reach their full potential.
When nurture is at the heart of education, barriers are overcome, and children will make academic progress whilst flourishing.
Through clear communication and transparency of support, Hele's School will continue to foster and build relationships that have a positive impact on our children.
We will endeavour to ensure that all children with SEND are provided with the foundations, educational experiences, and platform that they need to be fully prepared for when they move into adulthood.
SEND Parent Network evening
The SEND Parent Group have held termly meetings since the spring last year and are looking for additional members to join! Covid pressed pause on many areas of school life, and so I am delighted to share that we will be holding a Parent Network meeting at Hele's School on January 25th at 5.30pm.
The event will be an opportunity to informally meet with members of the current SEND Parent Group and network with other parents of children with SEND. In the evening, there will also be opportunity to fill in a Parent Voice survey which will contribute to, and further shape SEND development plans in the future.
For planning purposes,
please share your intention to attend on or before 18th January 2023
by using the SEND Parent Network evening link on the website – School Information/SEND/SEND Parent Network evening sign up or follow this link
here